Cassia Dawn Acoustic Sessions, New Release SIMPLY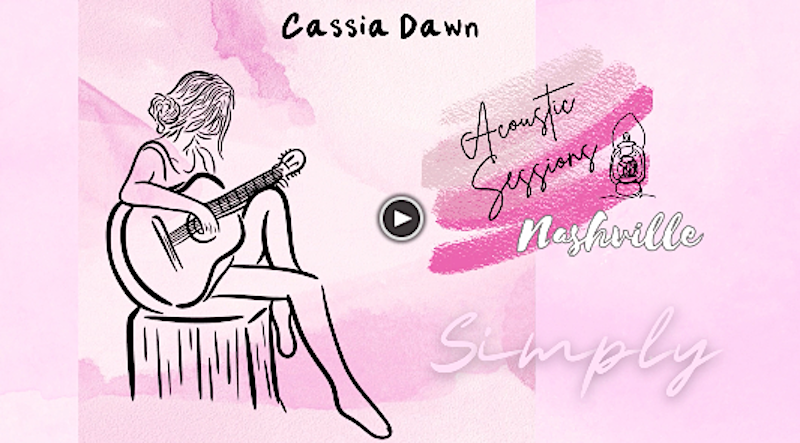 About Singer-Songwriter Cassia Dawn



CASSIA DAWN

is an acoustic soul-pop artist & musician who writes and performs originals and covers. Cassia Dawn blends a range of styles, from indie folk to blue-eyed soul and pop, which she sums up as "Soul-Pop with Acoustic Heart".

Cassia Dawn describes her music style as "Think Norah Jones meets Jack Johnson".
In addition to being a solo artist, Cassia Dawn has performed with her uncle, LA Jazz and R&B musician John Fortune in the jazzy-soul duo The Uncharted Project.

CASSIA DAWN attended Musician's Institute in Hollywood for a time. She has performed at a variety of events in her career, including film festivals, fairs, farmer's markets and coffee shops in Hollywood, Austin, and around the Northwest. She is currently living in and available for bookings in Nashville.
As a recording artist, Cassia Dawn has completed her second album and new EP titled "Let Me Hear the Music" and her new 2023 single entitled "SIMPLY". The album and single are released on Spotify, iTunes and all music outlets.
Cassia Dawn – Who I Am as an Artist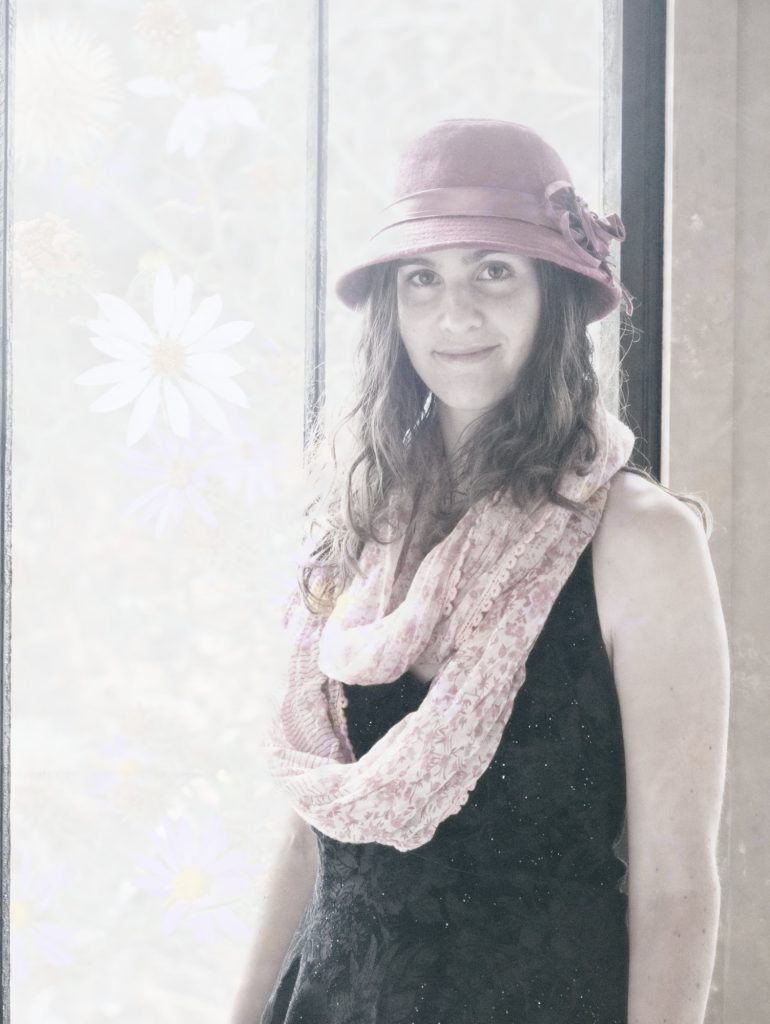 Cassia Dawn is a Singer/Songwriter from Oregon living in Nashville. Self-styled as Soul/Pop with an Acoustic heart, her music features the transitions of life. The "In Between," the "I'm not new to this, but I don't really know what I'm doing," moments. With an expressive vocal style, thought-provoking lyrics and a fondness of subtlety, Cassia's music is designed to immerse the listener in its own story.
"My favorite bands always ask the questions and point to Hope…
That's what I want to do for my listeners…. So many of my fans feel caught in between cultures/expectations/their own fears/polarizing extremes… etc. I see a lack of balance in a lot of the music that's being put out. There aren't a lot of songs that talk about the real pain–they are "empowerment" anthems that don't honor the struggles we all face.
The contradictions. The questions.
There is a time and place for that, but we also need space to be our "real" selves. Which is a whole lot messier and complicated.
I am an artist who has bigger questions than I have answers. I believe life is mostly lived from "in between," where we've been and where we are going. I play guitar, sing and write songs about the things I don't always know how to say or who would care to listen.
I do it because I believe that if you're breathing–you matter.
Everyone was born with a song… it just sometimes gets distorted from our experiences. I won't always have answers. I can't fix the pain. What I hope is to use my melody to help crack a little light … so you can see the intricacy of the 'work of art' that you are.

I believe music has the power to bypass our minds and connect with our souls. C.S. Lewis has a quote about how stories "sneak past the watchful dragons of religion".
In the musical sense, I use songs to connect to myself in a way I don't know how to otherwise, and I hope to create that same experience for other people.
"Let me Hear the Music."
It's the name of a song I wrote last year, when I realized that the spark I used to feel for music had slowly gotten replaced by pessimism and "realistic expectations." I wasn't playing music for fun, it was all laborious.
The song was a prayer … an honest confession of the disappointment in my career. The song ends on a hopeful note, talking about taking things one step at a time.
Cassia Dawn – In the Studio
Cassia Dawn – Artist Support Links
Cassia Dawn : 2023 Tour Dates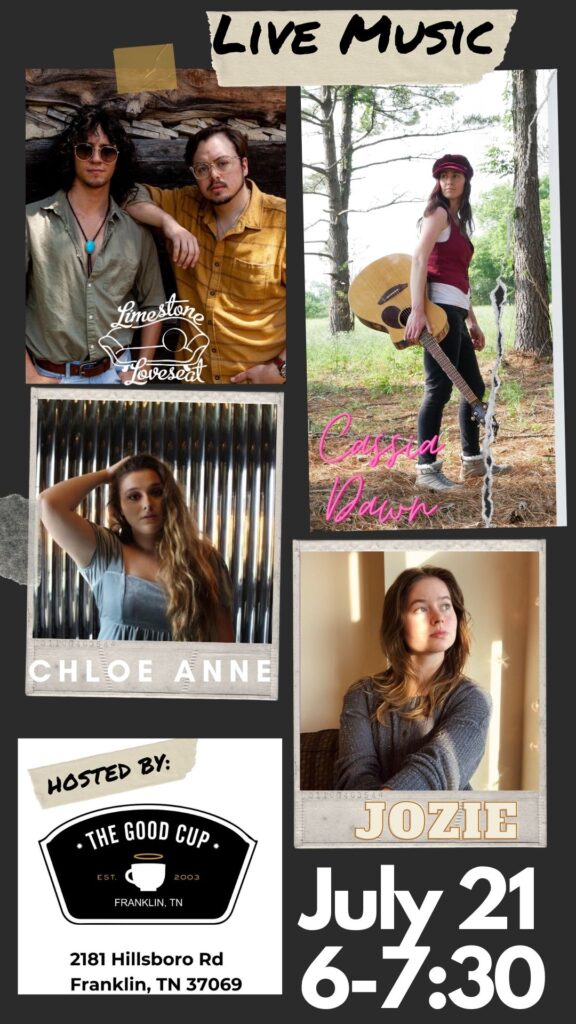 The Uncharted Project music duo – Oregon Tour Dates for August, 2023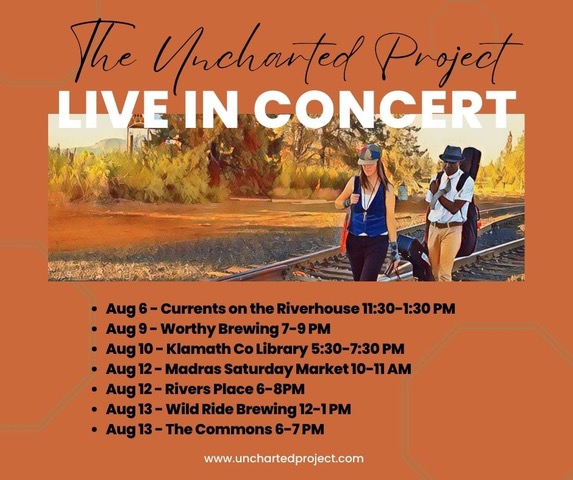 Cassia Dawn : Artist Photos
Cassia Dawn : CONNECT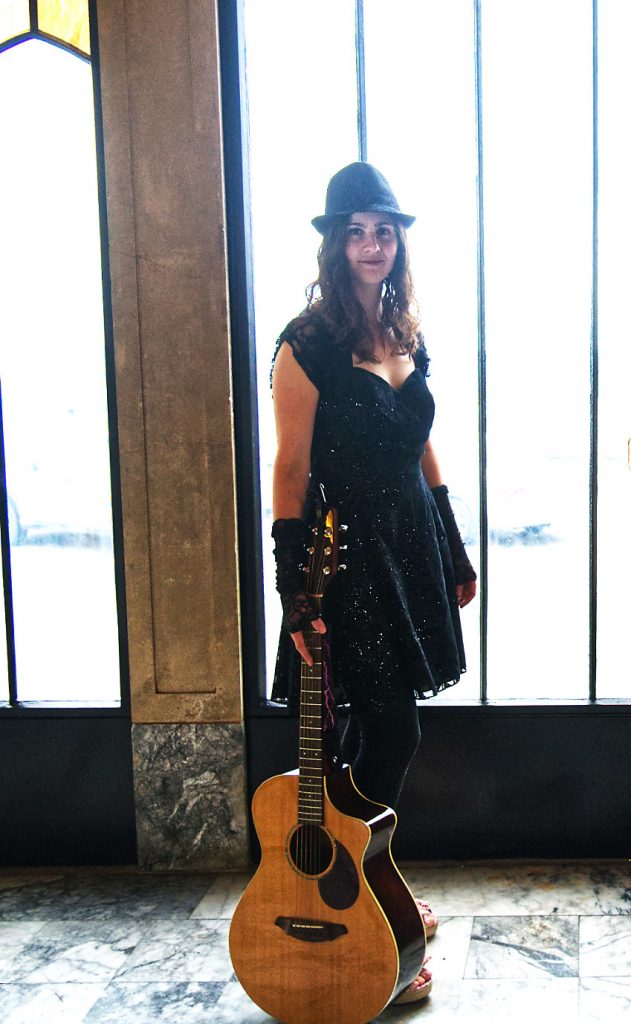 Cassia Dawn – Acoustic Soul-pop artist & musician:
For Bookings, Cassia Dawn's Performance Schedule or more info, please email
e: gigs (at) 3sistersartists *d0t* com
(replace at with @, etc)
Cassia Dawn – acoustic soul-pop artist & musician